Accurate, Fast, and Flexible EGFR Variant Detection with a RT-PCR IVDT
Latest IVD kits better capture treatment resistant variants to inform clinical decisions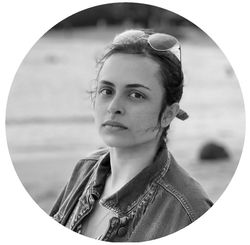 Published:Sep 15, 2022
|2 min read
Scott Markland, MSc, is the global product manager for QIAGEN with over 10 years of industry experience in oncology in vitro diagnostics, and he specializes in solid tumors. Scott earned his MSc in industrial biotechnology at Liverpool John Moores University, UK.
---
Q: Why would a clinical lab be interested in detecting EGFR mutations?
A: The link between mutations in the EGFR gene and non-small cell lung cancer (NSCLC) has been well characterized, making EGFR an attractive target for personalized treatments. Specifically, patients with exon 19 deletions or exon 21 L858R mutations can be treated with anti-EGFR tyrosine kinase inhibitors (TKIs), a class of drug first approved in Europe in 2009.
However, around 50 percent of patients treated with first or second generation TKIs develop the T790M mutation within EGFR, requiring treatment with a third generation TKI. In turn, 15 percent of these patients may develop a further resistance mutation, C797S, which currently lacks an approved therapy.
To be prescribed TKIs, NSCLC patients must be tested for EGFR "activating" mutations in exon 19 and exon 21 and treatment resistance mutations (T790M, C797S). Thus, high quality laboratory tests for EGFR mutations are needed to inform clinical decisions regarding targeted EGFR therapies.
Q: How are EGFR mutations usually detected? How does a real-time PCR IVDT, such as QIAGEN's therascreen EGFR Plus RGQ PCR Kit, compare with such technologies?
A: Real-time PCR in vitro diagnostic tests (IVDT) like QIAGEN's therascreen kit are sensitive at detecting small changes in somatic DNA for accurate cancer diagnostics. This kit has a percentage mutant allele frequency (%MAF) of just below 2 percent, while older technologies such as Sanger sequencing and end-point PCR have a comparatively high 15–20 %MAF, making them less ideal for cancer diagnostics. These older techniques are also laborious and require specialized training, while the kit requires fewer manual steps. Likewise, although next-generation sequencing (NGS) has enormous multiplexing capability for sensitive variant detection, especially for de novo mutations, NGS %MAF can vary greatly, its sensitivity decreases with increased number of targets, it can take up to five days to get results, it is expensive, and small-to-medium-sized hospitals often lack the equipment to perform it on site. Therefore, for known EGFR mutations, the therascreen kit is a substantially cheaper and faster option with better reproducibility, and it can be performed on site as most clinical labs have real-time PCR machines.
Q: What are the advantages of using the therascreen kit for EGFR variant detection?
A: Since it is an IVDT, clinicals lab can directly purchase and use the therascreen kit without performing in-house development and testing, which improves efficiency and reproducibility. The kit offers several advantages for clinical labs, including the following:
increased sensitivity for variant detection to better inform clinical decision making,
automated DNA extraction with the QIAsymphony and analysis with Rotor-Gene Q, reducing operator variability, error, and time spent on manual tasks,
the ability to run both FFPE and plasma samples on the same plate, facilitating matched analysis between tissue and plasma,
and inclusion of the C797S treatment resistance biomarker—the therascreen kit is currently one of a small number of IVDTs on the market that includes the C797S treatment resistant biomarker that indicates disease progression.