Overview
Today's Clinical Lab is a reader-centric publication that keeps clinical professionals up to date with today's rapidly changing lab industry with in-depth and timely editorial content and resources, including clinical industry news and insights into the latest trends, technologies, and techniques in the clinical lab.
Our editorial content ranges from insightful Q&As with clinical leaders on our Thought Leadership Blog to in-depth feature articles and breaking clinical news. We publish digital content on an ongoing basis, as well as quarterly print magazine issues each year, and we also hold monthly Thought Leadership Webinars.
We've also built an editorial board of top industry leaders that help us dial in to the needs of clinical professionals currently working in the industry.
Who We Are
Publisher
Edward Neeb
Edward brings more than 18 years of experience in the scientific market. Before being named publisher of Today's Clinical Lab, Edward was the publisher of Lab Manager. He began his career in marketing before holding sales positions for various publications in the scientific industry. Edward lives in New Milford, CT, with his wife, Jennifer, and two children, Brianna and Thomas. His family shares a passion for the outdoors.
Managing Editor
Erica Tennenhouse, PhD
Erica oversees the editorial activities of Today's Clinical Lab. She previously served as scientific content editor of Lab Manager for two years. Erica completed her PhD in Biological Anthropology and published several peer-reviewed papers prior to entering the world of magazine publishing. She lives in Toronto, ON.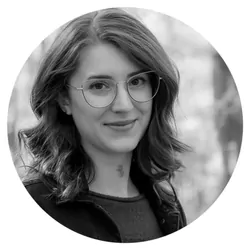 Interim Managing Editor
Miriam Bergeret, MSc
Before joining Today's Clinical Lab, Miriam obtained her MSc in laboratory medicine and pathobiology from the University of Toronto and gained valuable laboratory experience as a flow cytometry specialist at a cancer research center in Toronto, Canada. She is an active member of the Editors' Association of Canada and the Council of Science Editors. Miriam is currently acting as Today's Clinical Lab's managing editor until July 2022.


Editorial Assistant
Ian Black, MSc, MScComm
Ian Black is the editorial assistant for Today's Clinical Lab and Lab Manager. Before joining the team he obtained a masters in science communication from Laurentian University and an MSc in biology from Brock University. He has published several peer-reviewed papers and has a strong passion for sharing science with the world.
Coordinator, Business & Sales Operations
Stephanie Sonser




Writer / Editor
Zahraa Chorghay, PhD
Zahraa obtained her HBSc from the University of Toronto and her PhD from McGill University, where she explored her passion for neuroscience and for making science accessible and inclusive. Her doctoral dissertation on how experience changes the developing nervous system used a combination of cell biology and advanced microscopy techniques. She is excited to contribute her expertise to her role as editor and writer for Today's Clinical Lab.








Members of Today's Clinical Lab's editorial board:
Aaron K. Odegard, MS, MLS (ASCP)CM SM
Medical Laboratory Technologist III at Baptist Health in Jacksonville, Florida
Immediate Past Chair of the ASCP Council of Laboratory Professionals
Darryl Elzie, PsyD, MHA, MT(ASCP), CQA(ASQ)
Laboratory Quality Coordinator for the Sentara Healthcare System
Stephanie Whitehead, MBA, MPH, BS MLS(ASCP)CM
Executive Director, Pathology Services
University Health System / Laboratory & Pathology Services
Tracy Wieder, MBA
Senior Manager, Facilities Operations and Lab Support
UHealth Sylvester Comprehensive Cancer Center