AAV2 Virus Thought to Underlie 2022 Hepatitis Outbreak in Children
Researchers use metagenomics and targeted sequencing to identify non-A–E hepatitis cases in the US and Scotland/UK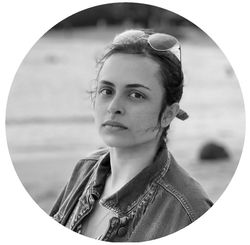 Published:May 23, 2023
|2 min read
More than a thousand children across 25 countries were reported to have severe acute hepatitis as of July 8, 2022, resulting in 22 deaths. In viral hepatitis, inflammation of the liver is caused by one of the main hepatitis viruses (A–E), but the cause of this 2022 outbreak remains unknown. While human adenoviruses (hAdV) were suspected as the underlying cause of these cases of non-A–E hepatitis, two recent and simultaneous Nature publications present evidence for the role of adeno-associated virus type 2 (AAV2) in cases from the US reported by Servellita et al. and from Scotland and the UK by Ho et al.
Both studies obtained samples from children hospitalized with non-A–E hepatitis after presenting with gastroenteritis-like symptoms such as nausea, vomiting, jaundice, generalized weakness, and abdominal pain. Viral pathogen detection for 16 pediatric cases of non-A–E hepatitis from the US and of 32 cases from Scotland and the UK was performed with metagenomics and TE sequencing, and the results were confirmed with PCR testing.
AAV2 was detected in a majority of the affected children, particularly in whole-blood or plasma samples. HAdv, HHV6, and other viruses were also detected, while the presence of SARS-CoV-2 was ruled out. Servellita et al.'s phylogenetic analysis of the AAV2 genomes from the affected children revealed several substitutions mapping to a distinct subclade, while Ho et al.'s genotyping of affected children revealed the role of specific HLA alleles in disease susceptibility. Together, these genetic changes provide researchers with hints regarding AAV2-dependent hepatitis mechanisms.
Overall, the studies implicate AAV2 coinfection in the 2022 outbreak of pediatric non-A–E hepatitis, as well as suggest that coinfection causes more severe liver disease than infection by an adenovirus or herpesvirus alone. Further investigation will be necessary to establish a causal link and disease mechanism for AAV2 coinfection underlying severe acute non-A–E hepatitis in children.