AACC Journal Bags Top Impact Factor
The 2022 Journal Citation Reports places Clinical Chemistry in top 3 percent of ranked academic journals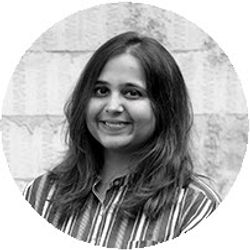 Published:Jul 11, 2023
|2 min read
The American Association for Clinical Chemistry (AACC)'s journal Clinical Chemistry received an impact factor of 9.3—the second highest in the journal's history—while The Journal of Applied Laboratory Medicine (JALM) received its first impact factor of 2.0, according to the newly released 2022 Clarivate™ Journal Citation Reports (JCR)™.
Clinical Chemistry: A journal, a repository, and a resource
Clinical Chemistry features nearly 400 peer-reviewed studies every year covering a spectrum of research areas, including laboratory medicine, clinical and forensic toxicology, coronavirus research, genetic testing, drug monitoring, pediatrics, and appropriate test utilization.
A testament to the innovative and rigorous nature of its research and editorial effort, Clinical Chemistry's high impact factor places it in the top 3 percent of 21,522 ranked academic journals and reaffirms its place among the pioneers of original research on medical lab technology.
"We are thrilled to see Clinical Chemistry remain at the top of its class of journals exploring medical laboratory technology—in no small part due to the continued hard work of the journal's top-notch editorial board and dedicated staff," said AACC president Shannon Haymond, PhD, DABCC, FAACC, in a recent press release.
The Journal of Applied Laboratory Medicine (JALM)
Launched online by AACC in 2016, JALM is an international, peer-reviewed publication that showcases applied research on clinically relevant laboratory topics and commentary on the practice of clinical chemistry and laboratory medicine. JALM keeps lab professionals up to date with new methods, practices, and technologies in the field for the benefit of the patients they serve.
Since it was accepted for indexing in PubMed in 2019, JALM's average citations per article have more than doubled. "It is also gratifying to see a promising first impact factor for JALM," said Haymond. "Given JALM's growing number of citations, I'm excited to see that our founding vision for the journal has become a reality."
Top journals in the 2022 Clarivate™ JCR™
In a recent blog article, Nandita Quaderi, PhD, editor-in-chief and vice president, Web of Science, Clarivate, encapsulated the key findings of the annual JCR for 2022:
Based on the impact factor scores, The Lancet overtook The New England Journal of Medicine to move to the first position in the general and internal medicine category.

Nature became the first-ever journal to accumulate more than 1 million total citations in a year.

Some 192 journals received an impact factor for the first time.
"Publications are evaluated by a global team of in-house editors at Clarivate using rigorous selection criteria. The data from selected content are then carefully curated to ensure accuracy in the JCR metrics, together with a wide body of descriptive data. These insights enable researchers, publishers, editors, librarians, and funders to explore the key drivers of a journal's value for diverse audiences," wrote Quaderi.