A Synapse Is Born: Human Brain Organoids Integrate with Mouse Cortex
Multimodal experiments with organoids may provide deeper insights into the human brain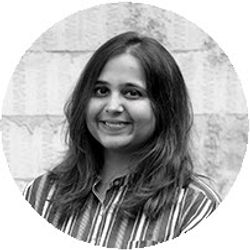 Published:Jan 10, 2023
|1 min read
For the first time, researchers report the functional integration of human neuronal networks in a mouse brain. A team of engineers and neuroscientists from the University of California San Diego, Boston University, and the Salk Institute for Biological Studies implanted three-dimensional neuronal cultures, called brain organoids, into the cortex of mice. When exposed to an external visual stimulus (an optical white light LED), the implanted organoids reacted in the same way as the surrounding mouse neurons. tissues of the cortex.
The researchers used an innovative experimental setup combining transparent graphene microelectrode arrays and two-photon imaging to study the progress of implantation. They recorded neural activity electrically from both the implanted organoid and the surrounding mouse cortex in real time for about 11 weeks. Two-photon imaging also captured the development of mouse vasculature around the human brain organoid, providing it with necessary nutrients and oxygen.
The success of these multimodal experiments opens up opportunities to better understand human neural networks and investigate developmental brain diseases.
In a press release, Duygu Kuzum, PhD, a faculty member in the UC San Diego Department of Electrical and Computer Engineering, who led the team of researchers, said, "We envision that further along the road, this combination of stem cells and neuro-recording technologies will be used for modeling disease under physiological conditions, examining candidate treatments on patient-specific organoids, and evaluating organoids' potential to restore specific, lost, degenerated, or damaged brain regions."
This work was funded through the National Institutes of Health, the Research Council of Norway, and the National Science Foundation.