A Fully Automated Approach to Today's Genomics Labs
Boost the efficiency of your genomics lab with manufacturing-standard automation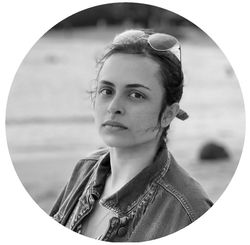 Published:Jul 04, 2022
|Updated:Jul 29, 2022
|3 min read
Divya Vijay Pratheek, MSc
Divya Vijay Pratheek, MSc, is the director of product growth for genomics at Automata. She has over ten years of experience in product roles in both lab automation and genomic data analysis, working with companies like QIAGEN and Congenica in Germany and the UK.
---
Q: What does automation entail in the genomics space?
A: Automation reduces manual touch points within a given process in the clinical lab. Often, automation is seen as an instrument that does one process really well, such as liquid handling, sample preparation, quality control, etc. However, Automata's vision is to make start-to-end manufacturing-standard automation accessible to genomics labs by offering an open, integrated, and flexible solution that adapts to every lab's needs. Such fully automated solutions can drastically reduce the number of manual touch points from 50–60 to just three, which has several advantages.
Q: What does Automata's approach to automation look like?
A: We begin by closely working with labs to understand their current workflows and standard operating protocols. Once we identify bottlenecks to efficiency, we design a solution where our hardware, software, and customer service support enables the lab to fully integrate existing instruments and infrastructure into an automated workflow. We can automate as much or as little of the workflow as your lab needs on our benches designed to include:
your integrated instruments (centrifuges, incubators, sequencers, etc), and HEPA filters and fumehoods,
a transport layer of robotic arms programmed with specific workflows moving samples between the instruments, and
an easy-to-learn, easy-to-use interface that allows for workflow design, planning, troubleshooting, and collaboration, even when working remotely.
Q: What advantages can this type of fully automated workflow confer a genomics lab?
A: When everything is automated, you reduce manual touch points, thus lowering error rates and contamination risks. It also frees up highly skilled lab personnel for performing complex rather than repetitive, easily-automatable tasks. This is advantageous for their job satisfaction and maintaining your lab's productivity, particularly amidst labor shortages.
Integrated software makes it easy to trace samples throughout the workflow, which is useful for troubleshooting and generating reports for patients or regulatory purposes.
Lastly, automation allows you to scale your genomics assays up or down based on demands and space.
Q: What concerns do genomics labs have about an automation solution and how can these be addressed?
A: One concern is cost. However, if you work with a company like Automata, you have the flexibility to have a payment schedule and level of automation based on your budget. The increased efficiency and productivity of your lab is a great return on your investment with automation.
The other concern is with training and troubleshooting. This is where a partnership approach makes a huge difference, as does a user-friendly interface and good customer service.
Q: What should a lab consider to determine if an automation solution is right for them?
A: It boils down to asking what are the biggest challenges you are facing in the lab: Do you have space constraints or bottlenecks? Do you have a labor shortage or find your highly skilled personnel bogged down with repetitive tasks? Do you need to scale up and increase assay throughput? Integrating as much of your workflow as you can often just makes sense! Having machines do repetitive tasks around the clock allows invaluable lab personnel to focus on more meaningful tasks, and overall, improves your lab's efficiency and productivity.